The convenience of at-home washer and dryer appliances cannot be understated. Not having to go to the laundromat or lug your clothes to and from someone else's house is a lifesaver! But, if your washing machine or dryer is on the fritz, it's a problem that could lead to major headaches.
If your washing machine is leaking, your dryer doesn't get hot or something else is wrong with these appliances, give Peninsula Appliance Service a call. We're the authority on washer and dryer repair and parts in Soldotna, Sterling, and Kenai Peninsula Borough, AK, and we'll make sure these much-loved appliances are working properly for you again in no time at all.
Washer Repair
Is your washing machine leaking? Spin cycle not working properly? Is the unit not filling with water at all or leaving your clothes swimming in dirty water because it won't drain? All these problems and more can be fixed with the help of a qualified appliance repair specialist. Call our team and let us diagnose the problem, providing solutions that'll get your washer working again in no time at all.
Regardless of the brand or age of your unit, we're able to diagnose most problems and resolve them with our washer repair services quickly.
Dryer Repair
If your clothes are coming out of the dryer still damp, smelling musty or with burn marks, it's a job for Peninsula Appliance Service. We're equipped for dryer repair in Alaska regardless of the unit's brand or age, and we'll get it back to proper working function quickly. Gas or electric, we service both types of unit and will make sure the only thing it's giving you are clothes that are toasty warm and totally dry!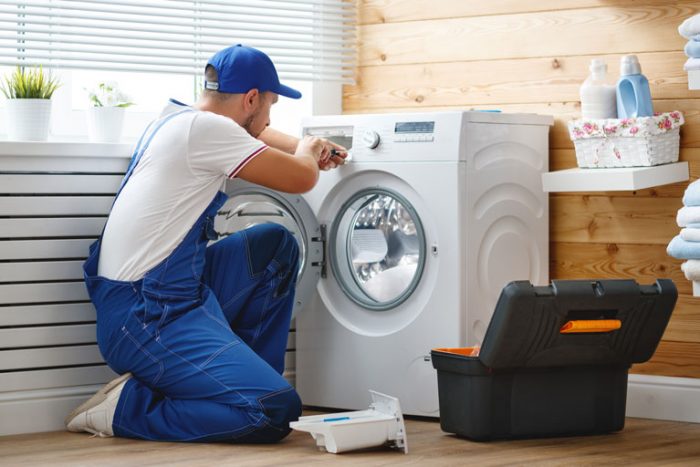 Need Laundry Appliance Repairs?
Don't let the inconvenience of a problematic washer and dryer leave you high and dry when laundry day rolls around. Call Peninsula Appliance Service and let us take care of any kitchen appliance and washer and dryer repairs required to get these units working right again. Contact us at 907-260-7654 and let our factory-trained techs make quick work of any problems you're experiencing!